What Do Our Customers Have To Say About Us?
At Kingdom Roofing, we've built our business through an exceptional work-ethic, attention to detail, and a commitment to client transparency. Here are a few recent testimonials, with our customers sharing their experience with our Florida roofing team.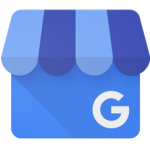 Contacted Kingdom roofing about replacing my roof. Chad and the Marcario crew made it happen. Very professional and courteous. Chad stayed in constant contact and informed me about everything.
Ken Howell

Kingdom Roofing has been fantastic from the start. Our Project Manager Chad M took great care of us, he and his team did an amazing job! They were on time, kept their work area clean and tidy, Chad kept his word and his communication with.
Tabby Owen

From start to finish, the job was done well! Justin– the project manager was amazing through the whole process. Mark was great in helping with the selection of shingles and getting the process started. The roofers were efficient, nice and did a great job with the roof and clean up. Would highly recommend Kingdom Roofing!!
Patti Themer

My husband and I are very happy with Kingdom Roofing.  They have been easy to reach and speak with.  The roof installation is well executed.  The crew uncovered a lot of plywood that needed to be replaced and some framing too.  They did not exaggerate the damage.  Most impressive is that they stayed on the roof until everything was corrected and at the end of the day we had a watertight roof.  They price for the additional work was fair.  And they left the yard really clean. Thank you Kingdom Roofing.
Eva Nardone

Awesome!!! From the first contact. Chad handled everything. Price was fair SERVICE was OUTSTANDING. Chad qouted the job and saw it through to completion which only took 2 days WOW!!!  Chad was on site multiple times kept me in the loop with additional damages that needed to be fixed. absolutely the best experience I have had with any repair company ever. Chad appreciated my business and made sure I knew it. His crew was absolutely fantastic. Showed up and worked hard and got it done. NO RUN AROUND!!!!
Jeff Mead

Kingdom Roofing was extremely helpful in the entire process of my inevitable need for a new roof.  Any time I needed to reach out to them they were always there with a quick and courteous response. Special thanks to my project manager Chad.
Heidi Kublik

Great experience and attention to detail.
Stephanie Tromble

TJ, first and foremost I hope all is well health wise with your family! Under your circumstances we appreciate you taking your time to express your satisfaction with Kingdom Roofing and especially, Chad! He is a great asset and is
TJ Hitt

Kingdom roofing just replaced our tile roof. From our first meeting to the installation, they were professional and timely. We are happy with our overall experience and would highly recommend them. The project manager, Chad was very easy to reach and communicated the project every step of the way.
David Leonhard

In May 2022 I used Kingdom Roofing to re-shingle my residence in Venice Florida. Their price was reasonable. Mark Mazer was the estimator for my job and gave me a detailed estimate for the work and emphasized the excellent GAF roofing system. The coordination of the project was done by Alberto who scheduled the time and kept me appraised when the work would begin. Chad was the project manager on the job everyday and ensured the work was done professionally and up to quality standards. Chad did an excellent professional job providing me pictures and updates as the work progressed and delivered materials as needed by the roofers. The roofing crew comprised of three skilled roofers did an excellent job tearing off the old roof, replacing some damaged plywood and then putting on the new GAF roofing system.  The crew worked diligently and did a great job.  Couldn't have been more happy with the results. This was a job well done and I can recommend Kingdom Roofing to you.
Phil Linebarger

WOW, these people are GREAT!! I was very impressed by their professionalism and honesty. Their work was flawless, even the County Inspector commented on what a great job they did. And they did it right the first time. I would certainly recommend Kingdom Roofing.
Bill A. in Venice, FL

I had Kingdom Roofing do my job because Mark explained everything to me in detail and made great suggestions. They were quick to take care of any issue, and my roof really looks good.
Helene A. in Port Charlotte

Kingdom Roofing provided clear advice and accurate information regarding reroofing products and warranties available for our needs. Throughout each project phase they were available, easy to deal with and quick to respond to all our questions. The process was smooth, including contract preparation, permits, and inspections. The workers were quiet, polite and professional and property clean up was satisfactory.
Margo B. in North Port, FL

Had a great experience with Kingdom Roofing from start to finish. Mark Mazer, Alberto Rentenberger, Chad Morrison and the crew were all excellent to work with during the entire process. The day of our quote for our roof was very windy and we didn't feel comfortable with Mark getting on our roof to estimate. He stated that it wasn't a problem, and an hour later, we had an amazing estimate showing aerial views of our roof with measurements, pricing and timing. We were very impressed with the speed, professionalism and presentation of this proposal. The process took only a few days from teardown to installation, including replacement of several spots on our roof that had damage. Chad Morrison was an excellent foreman to work with and even provided some drone footage of our roof upon completion. We couldn't be happier with our experience working with Kingdom Roofing and anything further we could say about Kingdom Roofing would only be positive! We highly recommend Kingdom Roofing for your needs!
Brad Holahan
Click edit button to change this code.

Kingdom Roofing did a great job reroofing my house; tearing off the old shingles, replacing a couple of bad sheathing panels, and installing the new shingles. Their crew did a thorough job cleaning up around the house. Their staff was great at explaining everything and it was very helpful to have their own inspector on the site.
I highly recommend them.
Gary S. in Venice, FL

Our Salesman Mark came and went over the project with us. He told us what to expect and how the job would be done. They call and said they could get the job right away, that was a good thing for us do to a leak. Scott came the day the job began and walk me through the process for rip off to finish. And as promised the job was done. Thanks Mark & Scott for a great job done !
Ray S. in North Port, FL

Very pleased with Kingdom Roofing. I would highly recommend them. The communication , follow up and follow through was excellent. And best of all is was very affordable. Don't hesitate to hire them for the job.
Anthony D. in Venice, FL

Kingdom Roofing did an outstanding job tearing off my old roof, replacing some rotten sheathing, and replacing my roof with a GAF Lifetime Roofing System. Upon completion of the job the crew cleaned up my property as they found it.
The last thing I need to mention is they completed the job in one day!
Daniel R. in North Port, FL

They do excellent work. They are competent in what they are doing and have an influence over the market.
Matt D. in Port Charlotte

Awesome company. Highly recommend. They did our roof within a few days start to finish and they were so polite and neat. No nails left all over the yard or driveway. The workers were so polite and professional. Don't even think twice choose this company to do your roof.
Isabella P. in Sarasota, FL

Project was a mess with inspections that were not the norm for a typical shingle roof. Kristen was adamantly involved in resolving the issues and was very patient with us. Contractors did a great job and after the inspection problems were resolved had the roof completed in a timely manner. This company was not the cheapest in our choice of bids, but the presentation and warranty sold the job.
Marlene R. in North Port, FL

Excellent service from everyone. Job was done quickly and very well. Communication was great. Everything was cleaned up when the job was finished. Would highly recommend this company.
Pam K. in North Port, FL

Everybody on staff and the crew are very good people to work with. Friendly, easy to talk to, answer all questions and are patient. Any time I called, they always responded quickly. Everybody on staff and the crew are very good people to work with. Friendly, easy to talk to, answer all questions and are patient. Any time I called, they always responded quickly.
They even worked with my insurance too! Made a tough situation as easy as possible.
Zadvida S. in Sarasota, FL

The work crew was the best ever. They were so hard working and cleaned the property every day. They did not play music and did not smoke. They were friendly and courteous. The company kept in touch throughout and helped us with our insurance claim. I highly recommend them. All around great experience.
John L. in Venice, FL
Click edit button to change this code.