Is it time for a new roof? Make it solar.
It's clear to see that there's no better time to go solar than when you're getting a new roof. And, make that new roof work for you! As a proud GAF-certified roofer, it's easy for us to make the upgrade for you so you can start saving money on energy bills.
Plus, you're contributing to global change, locally.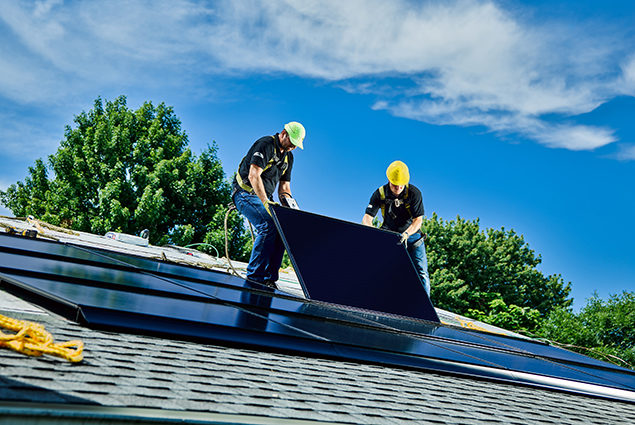 The solar pays for the roof
GAF Energy solar can produce electricity at a lower cost than your utility company. The more you produce and use your own electricity, the less you purchase from the utility company. Over time, GAF Energy solar can even pay for itself AND your new roof, via monthly electric bill savings and government incentives.
You can also get credit for solar energy you send back to the grid when your panels produce more power than your home uses. This further increases your monthly savings.
How solar savings work
Power and precision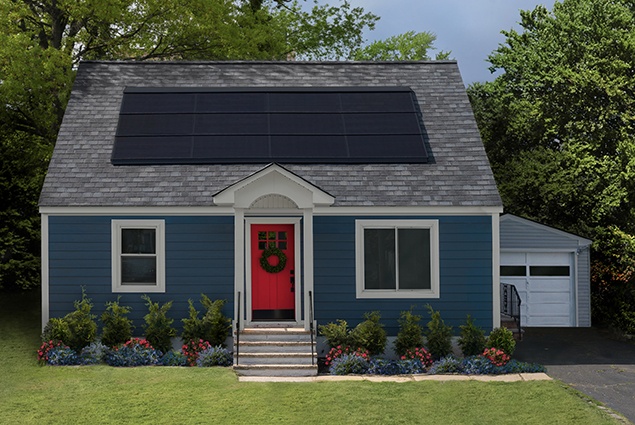 GAF has designed solar to be direct-to-deck. Particularly as compared to rack-mounted solar, GAF roof-integrated solar has superior water-shedding qualities. And it's installed by those who know roofs best, the world over: GAF-certified roofing contractors.
Sleek, low-profile, and precision-built, this is a roof the neighbors will envy.
FREE ESTIMATE
Use the form below to schedule a free, no-obligation inspection and estimate for your roofing repair needs.