The team at Kingdom Roofing has been living and working in the Venice, Florida  area for decades. Our family are general contractors who have built custom homes, as well as provided quality roofing to the many diverse Venice area neighborhoods. We can honestly say that we love all things Venice, and we know you will too.
Being so established in this area, we are very familiar with all of the many communities Venice residents call home. From a detached villa, to a condominium or a single family home, they all have one thing in common – at some point, they need a new roof! Here are some of the more popular representative communities in the Venice area, for those of you considering a move.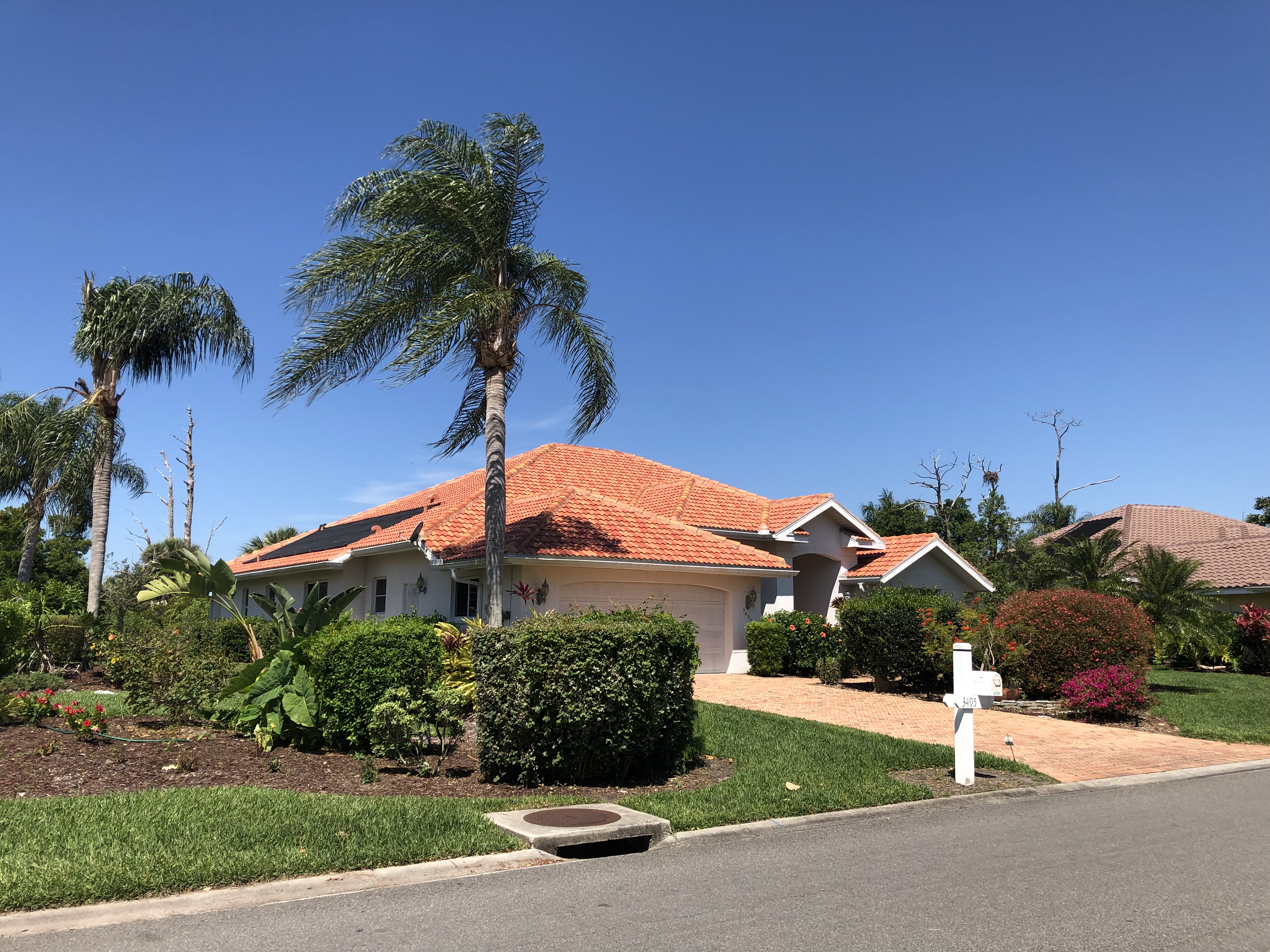 Calusa Lakes – Representing Large Lots and Estate Homes : Although located just north of Venice in Nokomis, Calusa Lakes is one of the areas favorite golfing communities. This subdivision first broke ground in the early 1990s, making it close to 30 years old. However, some homes were built much later on, with some being less than a decade old. Homes exhibit primarily tile roofing material.
If you purchase in Calusa Lakes or a similar community, the home may be  approaching the end of the original roof life. Be sure to have your home inspector check the integrity of the roof, or call a local roofing contractor for an inspection before purchase.
South Venice – Representing Traditional Old Florida : As one of the largest waterfront communities in the area, South Venice offers over 7,000 single family homes ranging in age, size and condition. The neighborhood is largely restriction-free, with a voluntary HOA. One of the most unique aspects of popular South Venice is its private resident-only beach, which homeowners and their tenants can access via a free ferry which runs 6 days per week. One of the most established Venice area neighborhoods, this community offers homes ranging from old ranch still residences with asphalt shingle roofing, to newer waterfront mansions with terra cotta tile roofing.
If you purchase an older home in South Venice or any of the other traditional Venice area neighborhoods, be sure to thoroughly check the roof condition. This includes not only roofing materials, but roof structure such as decking and eaves. Many of these homes are now 50 years old or more and may be experiencing deterioration or rot.
Verona Reserve – Representing New, Maintenance Free Communities: Representing the newer communities which are making Venice a destination for snowbirds and full-time residents alike, Verona Reserve offers single family homes less than 10 years old. Homes are typically 2-3 bedroom, 2 bath with attached garages – although larger floorplans are available. Monthly maintenance fees, which are prevalent in many newly built Venice communities includes lawn care, irrigation water and landscape maintenance; as well as providing road, sidewalk, pool, cabana, common area and dog park maintenance.
If you purchase a newer home, even if it is well within its original roof life expectancy, it is still important to have a roof inspection. Many of these communities maintain roofing for their residents, so be sure to clarify just what your fees cover – and what they do not. You maty be required to clean and repair your roof on the community schedule. Be sure to check covenants.
Wherever you choose to live in Venice ,we know you will find out beautiful beaches, year-round sunshine, and laid-back lifestyle irresistible. When buying a home, be sure to call Kingdom Roofing to make sure that your home and property are well protected.