The shingles are the most visible part of a residential roof, but these materials alone don't make up the entire system. An asphalt shingle roof is actually a complex arrangement of important components working together to protect your home from weather damage. To learn more about them, Kingdom Roofing, the area's trusted residential and commercial roofing expert, briefly discusses each of them here.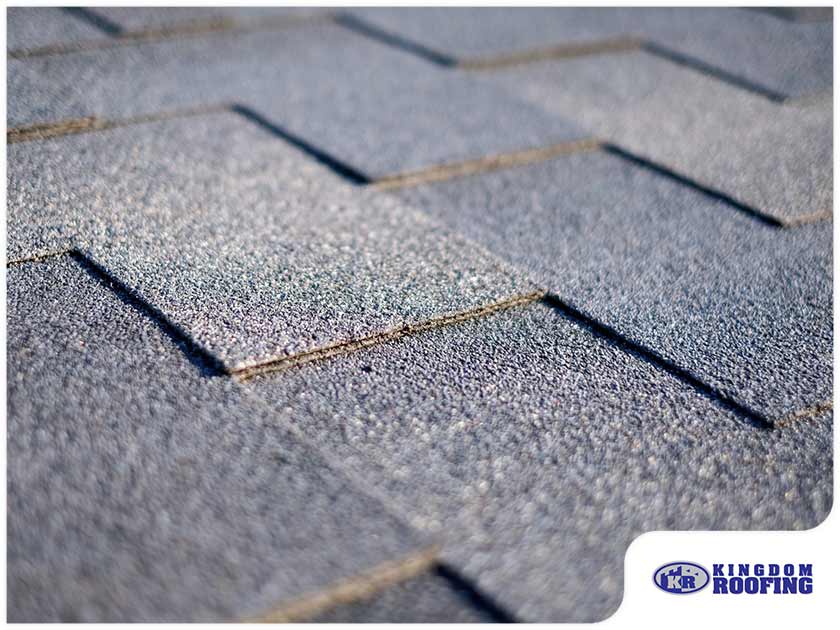 Starter Strip Shingles
They refer to the primary row of shingles installed at the eaves, and serve a critical role in ensuring proper roof installation. Starter strip shingles not only prevents the material from blowing off because of high wind speeds, they also lower the possibility of roof leaks.
Hip and Ridge Products
These are shingles typically installed at the hip and ridge of the roof system. Aside from protecting these areas from leaks, they also provide the roof with a neat and finished look.
Asphalt Shingles
These materials cover the entirety of your residential roofing. Asphalt shingles typically consist of a fiberglass base mat coated with protective mineral granules that allows the material to resist extreme weather conditions, such as heavy rainfall, blistering heat, hailstorms and high wind speeds. Asphalt shingles are available in standard three-tab options, or the thicker and more durable architectural shingles. They come in a range of colors and textures, with some even mimicking the natural beauty of wood shakes, tile, and slate.
Underlayment
This component serves as an additional protective layer between the wooden roof decking and asphalt shingles to prevent water infiltration. Material choices for the roofing underlayment include asphalt-saturated, organic and rubberized asphalt.
Ice and Water Barriers
Also called flashing, ice and water barriers protect the more vulnerable areas of your asphalt shingle roof, such as the chimneys, dormers, valleys, skylights and vent pipes. Without these barriers, it's all too easy for water to gather in these spots and seep into your roof.
Proper Ventilation
Sufficient attic ventilation eliminates the potential of heat and moisture buildup, which can cause premature aging to the roofing shingles above and encourage mold and rot in the structure when overlooked.
Because Kingdom Roofing is a GAF® Master Elite® roofer, we carry only the highest quality asphalt shingles roofing systems. They have all the components that make up a complete roof, only improved through advanced roofing technology to ensure better and longer-lasting weather performance. We proudly serve Venice, FL, and the nearby areas. Call us today at (941) 263-8699 or fill out this contact form to schedule your roof evaluation.