Your roof takes a beating 365 days a year. With the hurricane season now in full swing, however, the chances of significant roof damage rapidly increase. Preparation is key to facing this potential problem head-on, so the best thing you can do is to be aware of the correct steps to take following a storm.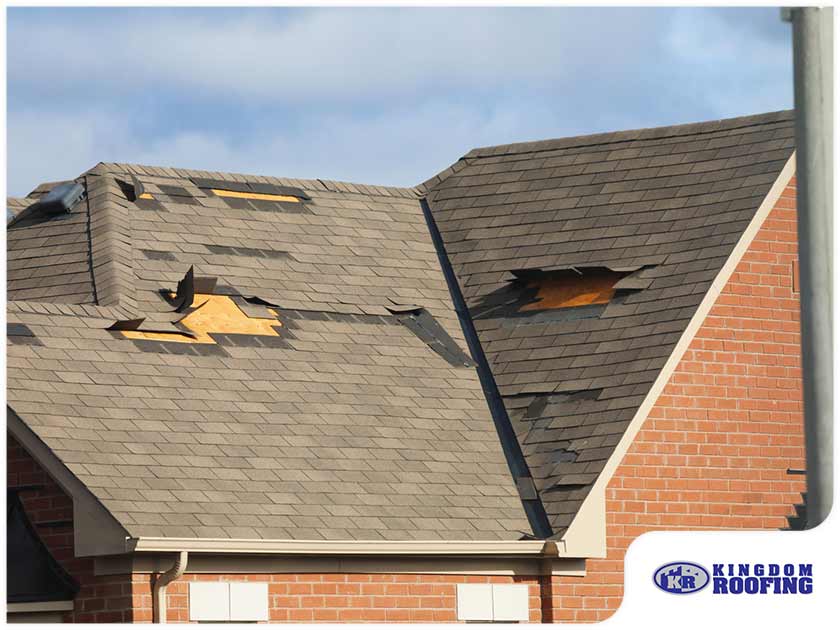 Of course, the goal of executing these actions is to get your roof and your home back to its original condition as soon as possible. It can be hard to identify the type of damage your roof may sustain, but by taking the right steps, you hasten not just the need for repairs but also the filing of your insurance claim. Local roofing contractor Kingdom Roofing explains more below.
Assess the Roof Damage
Don't go out of your home without first making sure that the skies are clear and the storm has completely passed. Even if the coast is clear, be on the lookout for potential hazards, like fallen trees and heavy debris. Once you're in a safe area, start assessing the storm damage to your roof as best you can. This way, you can better communicate your needs with both your roofing contractor and the insurance company.
Standing on the ground, use your binoculars to check your roof. As you do so, estimate the size of the area and take note of the specific details about the type of damage your roof sustained. Pay attention to any exposed parts of the roof—check for plywood, tar paper or the underlayment, and missing shingles.
Meanwhile, here are the types of storm damage that can compromise your roof's health and performance:
Wind Damage

 – High winds don't just knock over trees and shatter windows. They also cause shingle blow-offs that expose the roof deck or underlayment to the elements. This type of storm damage leaves your home even more vulnerable to water damage. Aside from missing, cracked or curling shingles, check for rust, rot or missing and dented sections of the gutter system.

Rain Damage

 – It is the most common and most noticeable form of storm damage that can happen on your roof. Leaks caused by missing shingles or damaged flashings can lead to mold, rot and structural damage.
Don't forget to use your phone's camera to take photos of the extent and severity of the roof damage—these will serve as proof when you file your insurance claim.
Apply Temporary Fixes
Once you're done documenting the damage to your roof, the next thing you need to do is implement measures to minimize further damage to your property's interior. Start by placing buckets or garbage cans under active leaks. Remove your valuables as far from the source of the leaks as possible. Consider covering furniture, rugs, and other items using plastic sheets or trash bags so they won't suffer moisture problems.
Call Your Insurer and/or Roofing Contractor
When dealing with the aftermath of storm damage, be sure you contact your insurance company and/or your residential roof repair contractor as soon as possible. You can begin calling either one, but if you there's widespread storm damage throughout your area, it makes sense to call your insurance agent first. The local roofers are most likely busy handling roofing emergencies.
If, however, you reach out to a roofing company first, see to it that you're working with one who is certified and insured. Avoid "storm chasers" or professionals who take advantage of unsuspecting homeowners who need help right away. They're more likely in it for the money and provide substandard workmanship. It's better and safer to stick to the established roofing contractors in your area.
At Kingdom Roofing, our expert team of consultants, installers and customer service professionals are ready to help you with your roofing replacement and repair needs. Give us a call at (941) 217-2411 or fill out our contact form to request a free estimate.