Your roofing system is subject to constant weather damage, so it won't surprise you to find that it has developed some noticeable issues. The solution is either a roof repair or replacement, but when exactly does one make more sense than the other? Kingdom Roofing, the trusted roofing contractor in the area, discusses more about it here.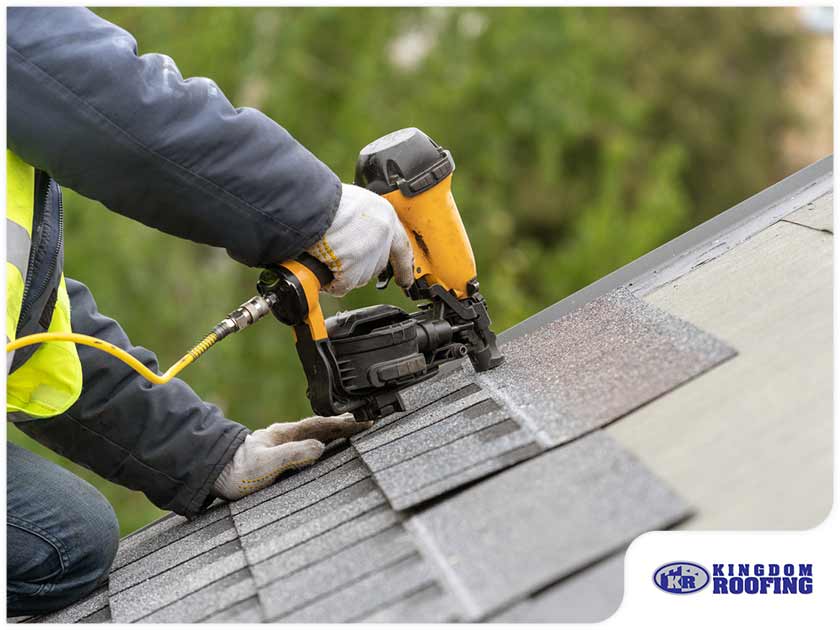 Does Your Roof Need Repair Work?
One of the most obvious signs of roof damage is a leak. When overlooked, this can worsen and leave your home vulnerable to extensive water damage. But most of the time, a leaky roof isn't serious enough to merit a roof replacement–especially if the damage is concentrated in one area.
Just turn to a reliable company like Kingdom Roofing for professional roof repair services. Our trained and experienced crew will trace the source of your leaks and perform the necessary patching job. This way, your system can continue providing the superior weather protection you expect. Did a wind storm tear a large patch of shingles off your roof? No worries–we can just replace missing materials with new ones.
Is Roof Replacement the Solution?
In the event our expert crew discovers serious damage to the roofing underlayment and decking–then repair work may not cut it anymore. A failing underlayment or a rotting deck not only increases the risk of leaks, it can also compromise the structural integrity of your roof and home. Some of the telltale signs that may indicate a prompt roof replacement also include extensive moisture or water damage, such as mold and rot, aging (you'll know because of excessive shingle granule loss, which eventually exposes the substrate underneath) and a sagging roof structure.
Fortunately, Kingdom Roofing also specializes in professional roofing replacement. As a GAF® Master Elite® company, we offer access to some of the highest quality shingle roofing systems available today, and ensure efficient workmanship that leaves no room for mistakes. Plus, you'll benefit from the solid warranty coverage included with your new roof.
Look no further than Kingdom Roofing for your roof repair or replacement needs. We proudly serve Venice, FL, and the nearby areas. Call us today at (941) 263-8699 or fill out this contact form to schedule your roof evaluation.