It's not uncommon for roof decking to receive less attention than it deserves. After all, it's often out of sight. And unless you perform regular roof maintenance, it can be hard to tell when it is exhibiting some problems. That said, the importance of paying close attention to this component can't be stressed enough. Since the roof decking is attached to the trusses and joints, which make up the basic framework of your roof system, any damage to the roof decking can result in significant consequences.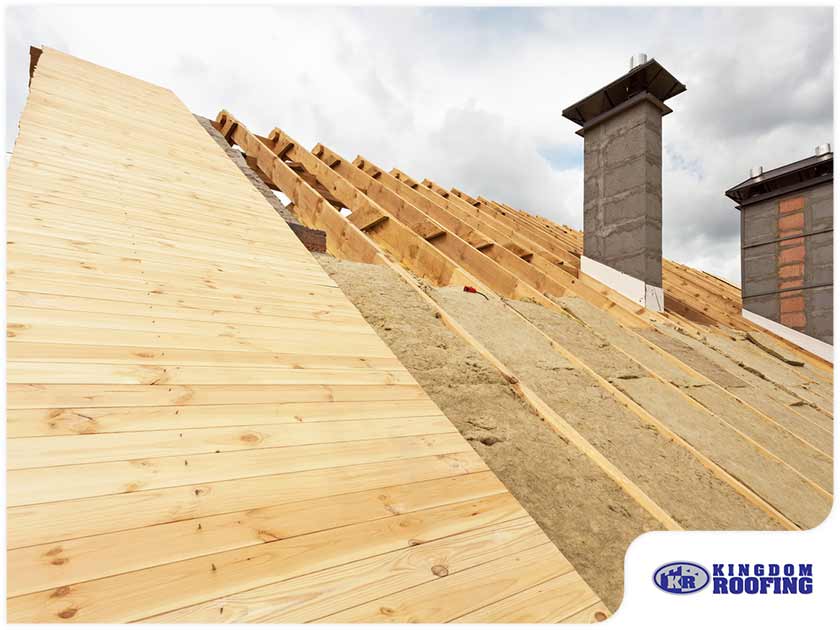 In this post, top-rated roofing contractor Kingdom Roofing further discusses the importance of roof decking and the different types that you can use for your home.
Why Is Roof Decking Important?
Roof decking is primarily responsible for supporting the roof shingles and keeping them secure. Aside from that, it also provides an extra layer of protection to keep your roof safe from extreme weather and fire. Furthermore, roof decking is essential in preventing leaks and reducing the risk of roof damage. This enables your roof to last for several years.
You have to be careful in choosing a material for your roof decking, though. Since not all of them have the same qualities, some materials would naturally be more durable than the others. Plywood decking, for instance, is not completely fire-resistant. However, it can have an additional layer of defense if you spray flame retardants on its surface.
What Are the Different Types of Roof Decking?
Whether you are planning for new construction or roofing replacement, it pays to know the different options that you have when it comes to roof decking.
OSB (Oriented Strand Board) Sheathing – This is typically designed with interweaving wood strands that are bonded together. It's the most popular type of roof decking.

Tongue and Groove – This is commonly used in homes that have no ceiling. It consists of 2×6 boards with a tongue on one end, which is then fitted into a groove on the edge of another board.

Plywood Sheathing – It's best to use plywood sheathing made from mature trees so that you can be sure it is sturdy and moisture-resistant.
Kingdom Roofing carries out a variety of services including residential roof repair, maintenance, new construction, re-roofing and more. We provide solutions to different roofing needs and budget sizes. Call us at (941) 217-2411 or fill out our contact form to request an estimate.