Here in the Sarasota and Venice area, asphalt shingle roofing was the go-to material for many decades. Primarily because of its affordability, it remained the roofing of choice until the last several decades. Over the last 30 years, clay and terra cotta tile have grown in popularity, primarily as new home builders utilized the material to differentiate their homes. The clay tile roof has largely grown to represent the Florida lifestyle, gracing Mediterranean style homes which define living in paradise.
While not nearly as prolific, residential metal roofing is beginning to enjoy some attention for South Florida roofing. Lightweight yet durable, the metal offers many benefits that modern homeowners are looking for – and provides the opportunity for a sleek and modern looking home that stands out from the rest.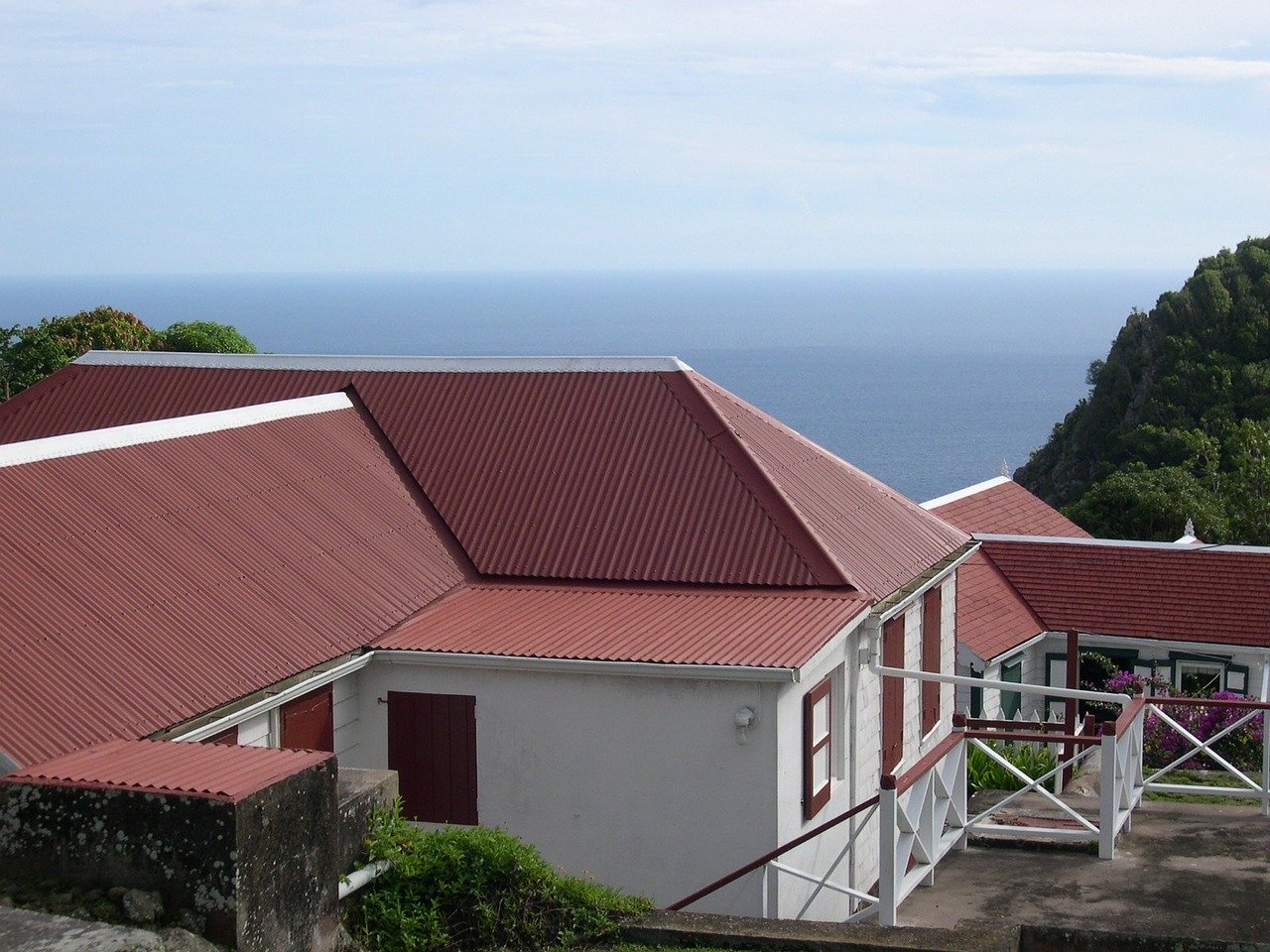 Residential Metal Roofing – FAQs
At first consideration, you may think metal roofing as too industrial for a single family home, but that is no longer true. The market share of this roofing material has quadrupled over the last several years, proving that many are beginning to recognize the many benefits of this choice. Some of these include:
Life expectancy of 50 years or more: With proper care and maintenance, asphalt shingle roofing was expected to last about 20 years until recently, when improvements extended that lifespan to approximately 30 years. Clay tile roofing offered 30-40 years if maintained correctly. But metal roofing offers a homeowner the opportunity for a lifetime roof, one which most likely will never need to be replaced during their ownership. Given that a new roof can be a major expense, having it behind you is a huge relief – and a great selling point.
Diverse styles for any home: You may be envisioning a gray, commercial looking product, but today's metal roofing materials offer diverse styles, colors and aesthetics to match any type of home. So whether your beach house could use an upgrade, or your contemporary golf home could use a new roof – chances are that there is a metal product to suit your needs.
Hurricane and fire resistance: Metal is not only resistant to flying debris and the damage it can cause, but the interlocking panels have proven to be highly effective against maximum winds. As if hurricane protection were not enough, metal roofing is one of the most fire resistant choices you can make (along with stone) to withstand a fire emergency and stay intact.
Energy efficient and green: Metal roofing is often made of recycled materials, which is good for the environment. But metal roofing is also energy-friendly in another way. Metal is highly reflective and can keep your home more protected from the sun's persistent rays, meaning that your home stays cooler and your utility bills are lowered.
Lightweight material: Of the available roofing materials, especially those which last the longest, metal is the most lightweight choice. This is important for those who are installing a new roof over older framing. We have discussed in the past how your roof deck may have to be reinforced if you are upgrading from shingle (light) to tile (much heavier). Metal can be installed without undue stress on your roof structure.
A new roof always helps to lower your insurance payments, but a metal roof may safe you money in the long run in other ways, such as energy costs and maintenance. And contrary to popular belief, the sound of rain is not amplified with a metal roofing system.
If you have not considered a metal roof for your home, contract Kingdom Roofing and ask about your options. The Kingdom Roofing family has been proudly serving the Venice and Sarasota area for decades. We look forward to helping you to install your new roof!