When it comes time to install a new roof, your old roofing material will need to be removed, and recycling options explored. This is, of course, unless you are able to apply the new roof over an existing single layer of shingles. (see how by clicking the link).
Most Venice homeowners will hire a local roofing contractor to install a new roof.  Whatever company you hire, ask them if they will dispose of the old roofing materials for you, and if so how this is done. If you are going to replace the roof yourself, it is important to understand that at least in the case of asphalt shingle, you will have to properly and legally dispose of the old materials.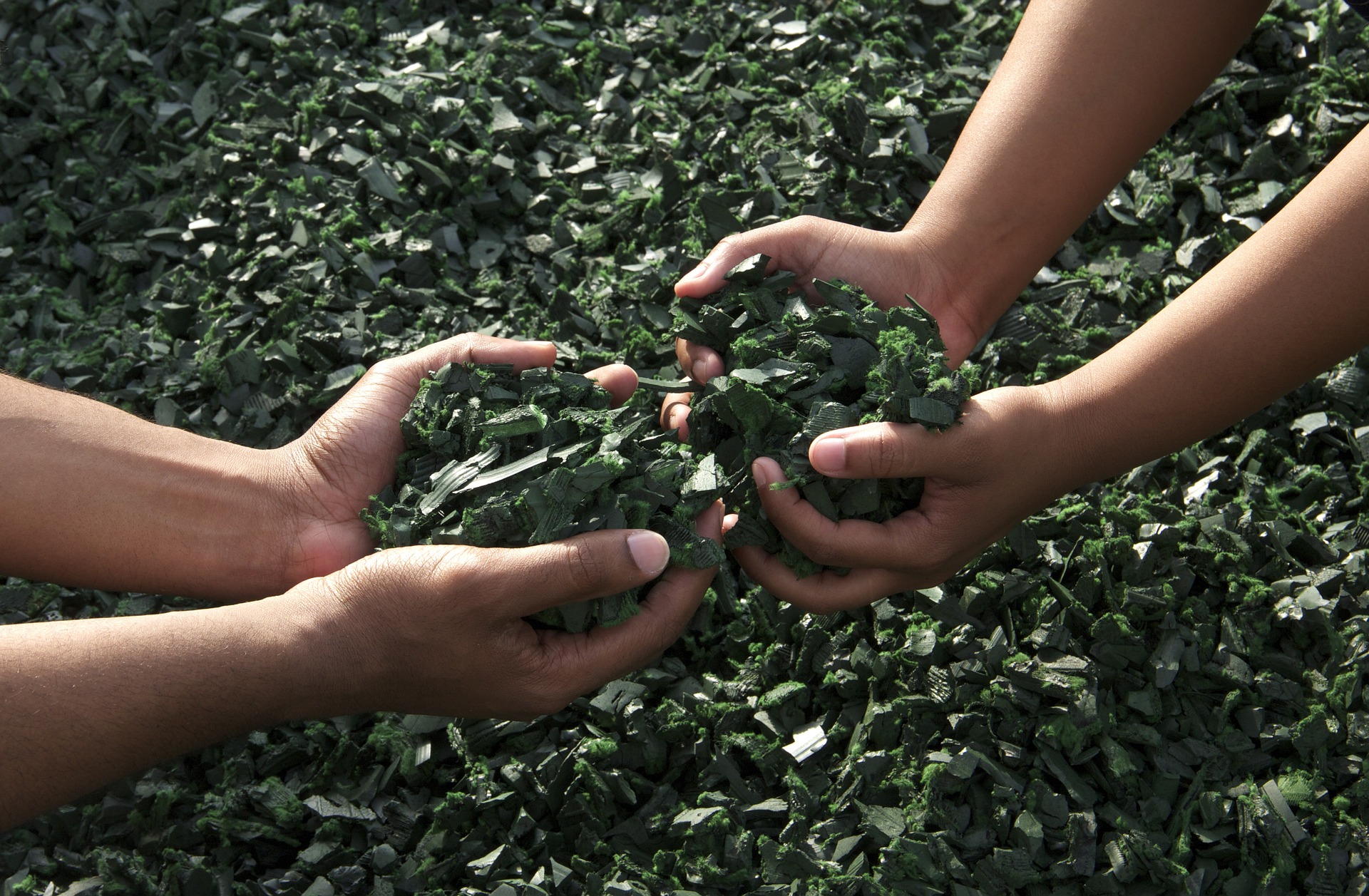 Asphalt Shingle Roof Recycling
Many of the older ranch style homes in Venice and Sarasota have asphalt shingle roofing. As these roofs age and need replacing, homeowners may choose new shingle, clay tile or metal roofing. In all of these cases, if the roof is removed, the shingles will need to be disposed of properly as asphalt shingles are a petroleum-based product. Here a few FAQs regarding these materials.
Will my garbage pickup take asphalt shingles? Because shingles are petroleum based, most weekly garbage pickup services will not accept shingles. They should be recycled at a certified recycling center.
Where can I recycle roofing materials? Resources such as www.shinglerecycling.org, www.earth911.com, or 1-800-CLEANUP can provide information as to local recyclers in your town. They will help you to verify that the local business is legitimately recycling these materials.
Can I bring all of my recyclables? Shingles should be separated from other debris. Call the recycler before dropping off to determine if you should separate the materials or if they will.
Do I need to remove nails? Nails can be left in shingles, as they will be pulled out during recycling utilizing strong magnets.
Why not bring to a landfill? You can save money by recycling instead of dropping off to a landfill, recycling centers are often closer than the nearest landfill,. and lines are generally shorter. Besides, it is so much better for the environment.
Note: Any EPDM materials (rubber) can be ground up, disposed of or repurposed by qualified centers.
Metal Roofing and Recycling
Most metal roofing is made from recycled material and is considered a great environmental choice for many reasons. Metal roofing is also very durable and offers an extended lifespan. However, if you do find yourself in need of replacing an old metal roof, you can easily recycle the materials. Simply call the recycling center as above.
If you call Kingdom Roofing to install your new roof, we will discuss the entire process with you. This includes the process to remove and dispose of your current roofing materials. If you have concerns or questions, just ask. We have been serving the Venice area for decades. We are committed to the highest quality materials, the best service and the most professional results. Whether a new roof install or needed maintenance, we are the call to make.