Taking a walk in downtown Venice is like taking a walk back through time. With its historic buildings, the famous historical Train Depot, and its circus heritage, Venice has a colorful past still visible to visitors and residents alike. In fact, the entire city plan, designed by John Nolen in 1926,  is on the National Register of Historic Places.
For people who love history, or simply love the ambiance and character of an old home – Venice is the place to be. If you have purchased or own a historic home in this area, North Port, or Englewood, you may be interested in learning how to preserve its significance when it comes time for home renovations. When your historic house needs a new roof, is there a way to preserve the historical integrity while protecting your home?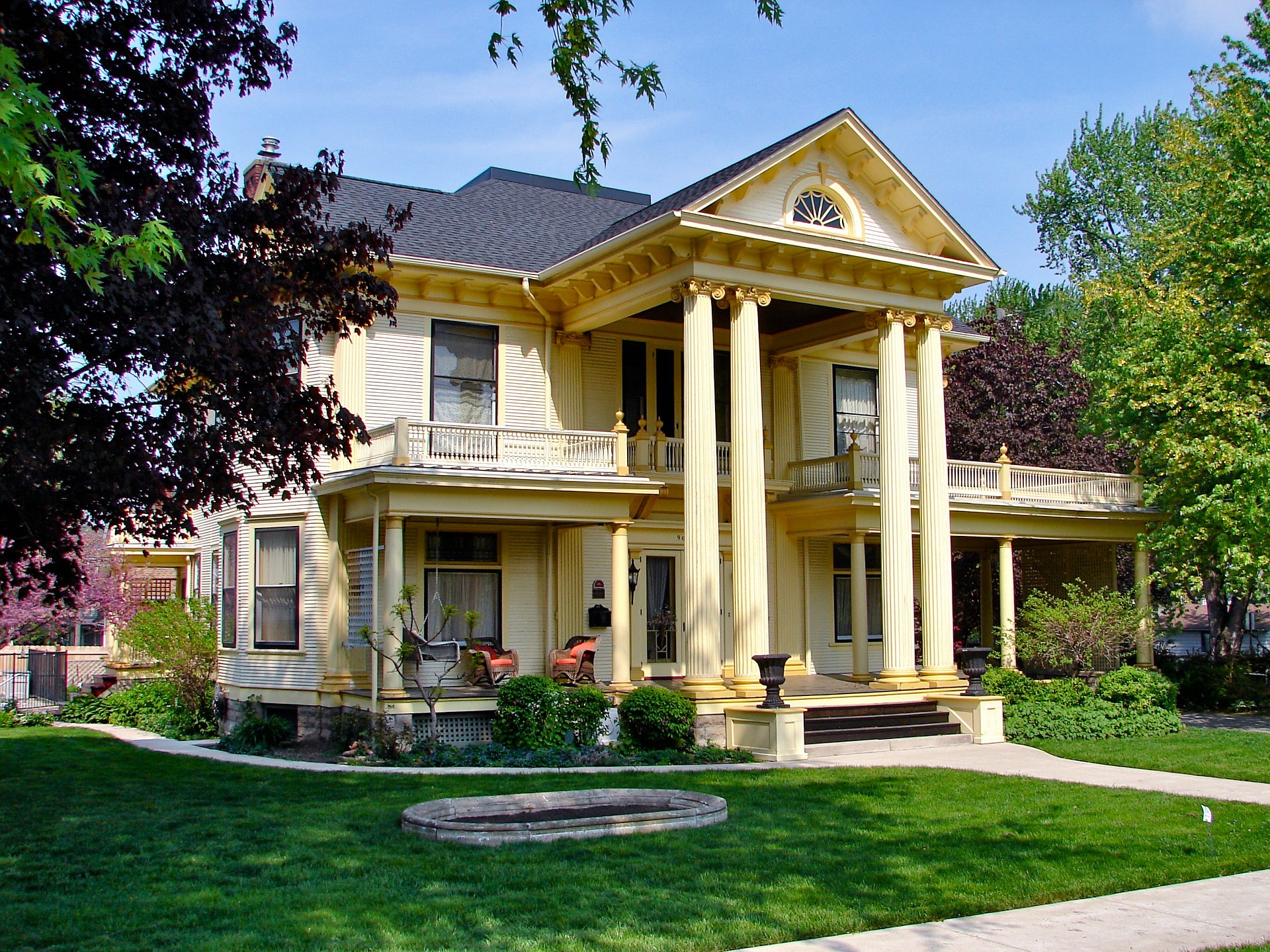 Re-roofing a Historic House
Historical societies generally agree in their approach to renovating any part of a historic house – including a new roof installation. When it comes to maintaining the integrity of the home and the surrounding neighborhood, it is expected that the homeowner will attempt to respect the original construction of the home, looking for materials and design which keep its character intact. Some town historical boards have strict guidelines as to the way in which a historic home should be repaired.
For instance, many turn-of-the-century homes were built with stone or slate roofing materials.  Stone is the strongest and most durable roofing material which you can choose, so your 100 year old home may still exhibit its original roof.  Eventually, however, it will become necessary for a new roof to be installed.  For most planning commissions and historical societies, they would prefer that the roof is replaced with similar material.
Maintain the Character of the Home : The roof is a visible component of the home. In historic districts and communities, you may be required to re-roof the home with the same material (or as close as possible to the same material). In fact, they board may ask that you first inquire if the roof can been repaired, rather than replaced, in order to keep the continuity of its legacy. If the roof must be replaced, there have been innovations which will deliver the look and emotion of the older materials, but provide the homeowner with modern benefits such as energy efficiency and cooling. Asphalt shingle roofs in particular now offer aesthetic improvements which allow for the look and personality of old stone.
Keep the Air Moving: A historic house rarely has effective and efficient intake systems, which are generally deemed necessary for adequate ventilation. Air must be able to both enter and exit the structure through the roof.  As slate and stone roofs are common on historic homes. natural gaps between individual slabs permitted the house to "inhale and exhale."  When 100-year-old stone is removed and replaced with modern materials, however, the home's ventilation capability is compromised. According to roofing experts, the best way to address the issue is to not only replace the roof itself, but to install vented soffits and ridge vaults.
Be Prepared for the Project:  Older roofing is often built on roof slats, not on the roof deck which contemporary roofing contractors utilize. Modern roofing materials are primarily designed to attach to a plywood roof desk, and attaching them to slats may result in ineffective or improper installation – which could void your manufacturers warranty. You may wish to discuss the need for reconstructing the structure of the roof to accommodate today's materials, even as the aesthetics remain old-school.
There are thousands and thousands of new homes in the Venice area, but owning a home with a legacy is a truly unique experience. If you love your historic house and are looking to preserve its character while upgrading its efficiency, call the experts at Kingdom Roofing. We have lived and worked here for decades, and we love our history as much as you do.