When thinking of ways to make a home more attractive, homeowners often think of a new paint job, colorful landscaping, or installing a paver driveway. But a roof is usually considered more of a functional feature of the home, not an aesthetic one. Still, there is no denying that an ugly roof can deter from the overall look of your home – but how much does it really affect your curb appeal?
You may be surprised to learn that as much as 40% of the visible exterior of your home is actually comprised of the roof. Therefore, it may be more important than you think.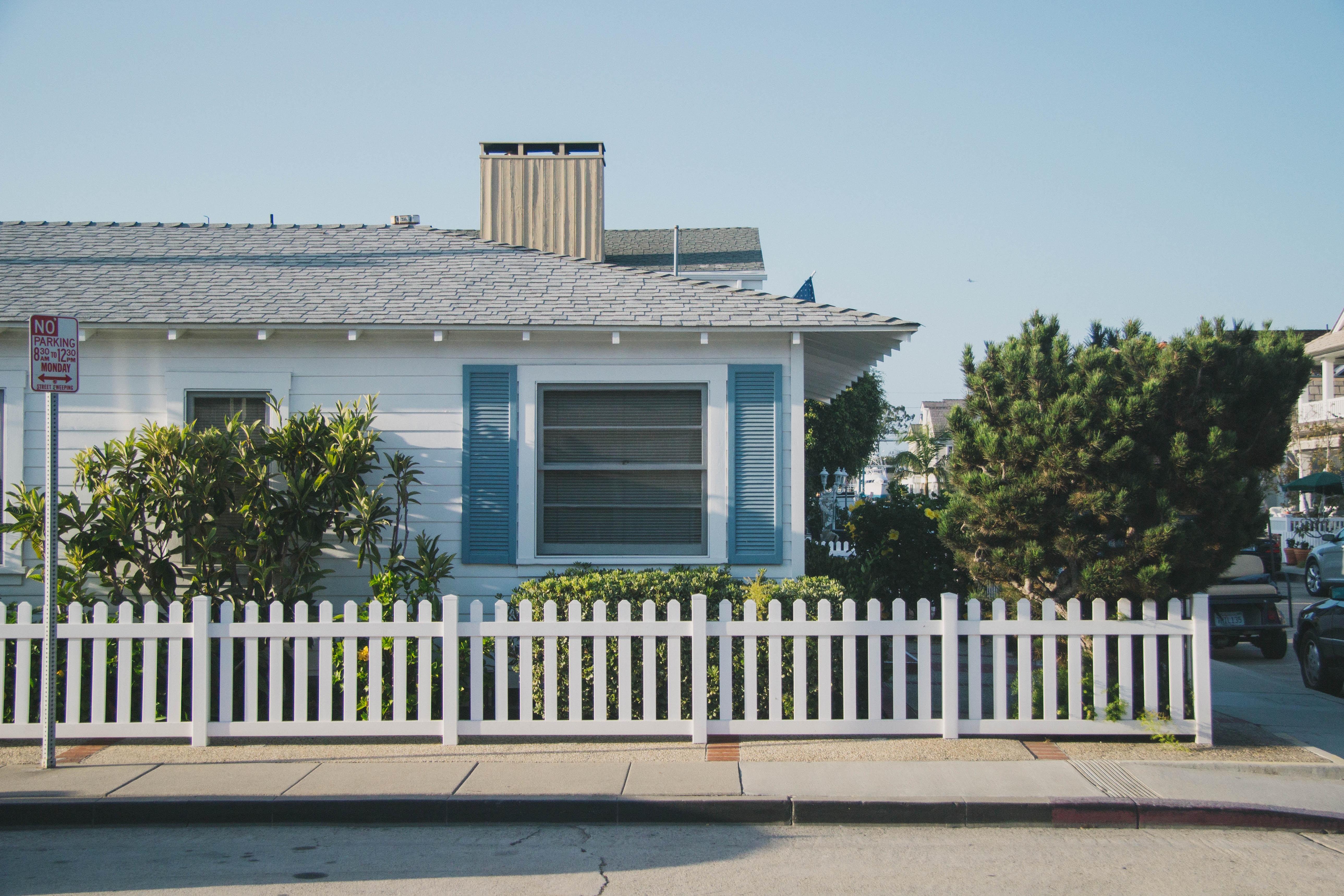 A dirty roof is most likely not going to cause any harm to the integrity of the materials. However, it could make a big difference in how your home looks. In an HOA community, homeowners may be required to clean their roofs periodically. If you choose to clean your own roof, be sure to check with a professional in regards which detergents are safe for your specific roofing materials. The biggest issue with DIY roof cleaning is safety, as being up on a wet roof can be a serious concern. It is best to hire a roofing contractor or cleaning professional if possible.
Debris on your roof – such as tree branches, leaves, or stray garbage which may have blown up there – can not only be unsightly, but may do damage to your roofing materials. Debris can get up under tiles and shingles, damage the underlayment, and cause small leaks which could turn into big problems. But in addition to these concerns, debris of any kind can make a well-manicured and maintained home look a bit messy.
Moss and algae can make a perfectly sound roof appear old and even cause suspicion of neglect. Because the growth of moss and algae can leave dark deposits, the roof looks stained and much older than it actually is. Moss and algae generally grow on portions of the roof which are more inclined to be damp and shady, such as under large trees. Although they are generally harmless, if left untreated they can begin to erode away the surface of the roofing materials and even attract insects. Once you clean off the moss and algae, you can trim back tree branches to expose these areas to more sun and therefore make the roof less vulnerable to the growth.
An old and deteriorating roof is our biggest concern. Of course it can significantly affect the curb appeal of your home, but it also is likely to result in leaks. These leaks will not only damage the roofing materials, but can also damage roof structure, eaves. soffits, gutters, attic insulation, and even interior walls and ceilings.
A dirty roof, or a roof in disrepair, is a prevalent red flag for homebuyers. Even if the roof is structurally sound, the appearance alone may cause people to reject the home based on curb appeal alone. Experts recommend that you not only thoroughly clean your roof before trying to sell the home, but also to perform a roof inspection and do any necessary repairs.
As noted, home owner's associations are prolific in the Venice area. If you have a covenant requirement to keep your roof clean, hire a local roofing contractor. You can schedule annual inspections, fix minor problems as they arise, and clean the roof all at the same time. This annual maintenance will go a long way to not only improving your home's curb appeal, but to ensuring the longevity of your roof over the long-term.
The roof over your head is critical to the safety and security of your family – call Kingdom Roofing today to make sure it is in its best condition.