Any roofing project, whether it involves repair or replacement, will take a considerable chunk of your time and money. That's why you'll want to do some bit of homework before starting one. Kingdom Roofing, the trusted expert in roof repair services in the area, shares some of the essentials you should know.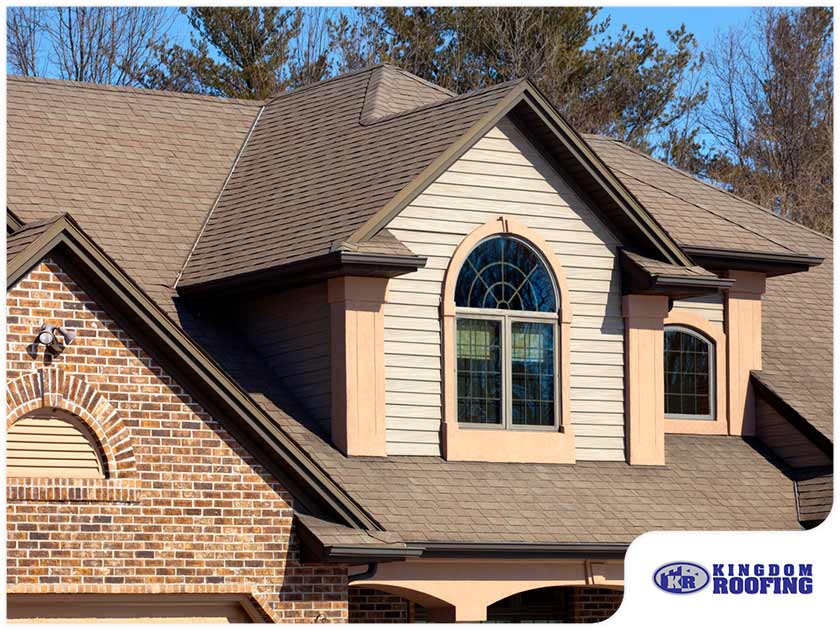 1. Your choice of roofing material matters. It's generally a better idea to stick to the same roofing material when planning a roof replacement. But if you prefer to try something new, make sure your choice can effectively meet both your home's aesthetics and weather protection needs. One of the most popular roofing materials available today is asphalt shingles. They are durable, versatile and more cost-effective than other roofing options, making them a favorite among millions of homeowners across the country.
Your premier roofing contractor, Kingdom Roofing carries top-tier asphalt shingle roofing systems from GAF®, North America's largest roofing manufacturer. They can withstand the harshest weather conditions thanks to exclusive Advanced Protection® Technology, and come in a wide selection of colors, textures and finishes to help your home stand out in the neighborhood. What's more, they are covered by solid warranties to better protect you and your investment.
2. Set aside a contingency budget. Sometimes, roofing projects reveal unwelcome surprises that can delay the work and cause you to overspend. A rotting deck or a weakened framework are not at all uncommon. To ensure your roofing project remains on track, make sure you have an extra budget set aside to deal with such emergencies.
3. Skip the DIY. You'll want to work with a reliable local company when it comes to roofing replacement or repairs. This way, you're sure the work is completed perfectly the first time. In this area, the name to call is Kingdom Roofing. We have provided South Florida homeowners with the highest quality roofing solutions since we opened our doors. Through exceptional workmanship backed by solid industry experience, our trained and experienced crew ensure complete client satisfaction.
Let Kingdom Roofing handle all your residential roofing needs. We serve the areas in and around Venice, FL. Call us today at (941) 217-2411 or fill out this contact form to schedule your consultation.